Our Company

Troy Hamsher is an investment advisor representative of Hamsher Wealth Management, LLC, a state registered independent investment advisor, serving customers in Greenwood Village, Colorado and surrounding communities. Troy Hamsher's mission is to provide local families and businesses with innovative financial strategies, solutions and planning that can lead to financial clarity and security.
---
Our Business is Your Peace of Mind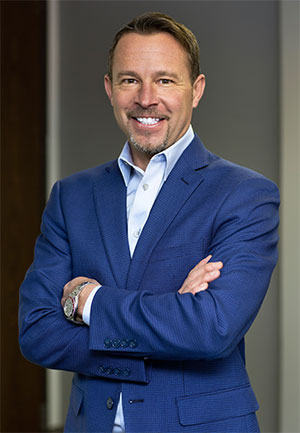 Troy Hamsher
Troy Hamsher is an Investment Advisor Representative and Founder of Hamsher Wealth Management, LLC, a Registered Investment Advisor.
He is the host of "The Dollars and Sense Radio Show" and has been for over seven years. Troy has been proudly serving clients, assisting individuals and families with asset protection, IRA, planning and retirement and financial planning strategies. The only place he'd rather be than the office (which is usually 7 days a week) is the golf course! Troy is licensed by the State of Colorado Division of Insurance as well as Nebraska, Kansas, and Arizona.
---
Lauri Hamsher
Lauri Hamsher is the co-host of "The Dollars and Sense Radio Show" with her husband, Troy. Lauri oversees and maintains the day-to-day client service and support operations at The Hamsher Group, Inc. She also works with other Hamsher Group, Inc. professionals in providing educational financial workshops in the Denver-metro area. While Lauri and Troy provide a team dynamic with their accounts, Lauri has specialized in assisting widowed and single women with income planning and safe money solutions for their retirement portfolios since 2008.
---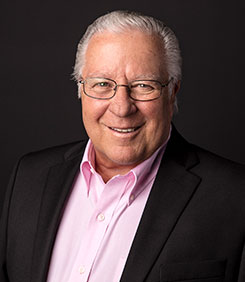 Drew McDonough
Drew has assisted clients with their financial concerns since 1971. He combines education, industry-specific training and more than 40 years of experience to help clients tailor a strategy to their individual financial needs.
When Drew's father passed away from cancer, his mother was left with numerous questions about how to handle the family's finances. Drew vowed to make sure no one else would ever be left in the predicament that his mother faced. Through a personalized, benefits-focused process, Drew takes the extra time to be the caring financial professional his clients deserve. He helps them make informed choices and implement systems and processes to pursue and realize their retirement goals.
Drew holds a license in life, accident and health insurance in Colorado. He graduated with a Bachelor of Science in business administration from Lamar University. Previously, he served 13 years as president and CEO of two savings and loans. He also is a retired Marine Corps veteran who served in Vietnam.
Drew lives in Centennial with his wife. Together, they have five adult children and 14 grandchildren. In his free time, Drew enjoys cooking, golfing and playing pool.
---
Logan Bradley
Logan Bradley is a recent graduate from The University of Colorado Boulder. He received his bachelors in economics and has a passion for the finance industry. Logan enjoys the Colorado lifestyle and always enjoys getting to know new friendly faces. He is proud to join the the Hamsher Wealth Management team.
---
Melissa Schupp
Melissa Schupp likes to go by Mel. She is the Executive Assistant for Hamsher Wealth Management, LLC. She has a bachelor's degree from Mankato State University with a major in Marketing and a minor in Psychology, but excels in enthusiasm, organization and positivity! Don't be surprised when you hear her Minnesota accent on the phone. She moved out to Colorado 8 years ago with her husband Keith and her dog Reagan. Mel is on the board of directors and is President of the Kiwanis Southeast Metro Denver Club.
---
Strategic Alliances
Greg Creer
Attorney at Law, Bickford Law, LLC
Greg Creer is a family business attorney with both law firm and in-house legal experience. Mr. Creer has a variety of business legal experience, including business contracts, purchase and sale agreements, employee contracts, corporate documents, commercial real estate, limited liability companies and much more.
Greg has also been able to personally help individual clients with personal legal needs, such as buying and selling properties, estate planning, business succession plans, and wills and trusts.
He is also an Adjunct Assistant Professor at Colorado Technical University where he teaches business law, ethics, strategy and policy.
Greg may be reached at 303.514.3436 or greg@bickfordlegal.com.
Jeremy Bryan, CFA®
Senior Portfolio Manager of Gradient Investments, LLC
Mr. Bryan is a Senior Portfolio Manager for Gradient Investments. He has been with Gradient Investments since 2016 and has over 15 years of total investment management experience. Mr. Bryan's job history includes equity research and portfolio management roles for institutional asset managers in Minneapolis and New York. He has been a frequent contributor to media outlets including CNBC, Fox Business, Reuters, and The Wall Street Journal. Mr. Bryan graduated with a bachelor's degree from St. Cloud State University, earned an MBA from the University of St. Thomas, and is a CFA® charterholder.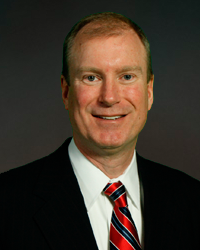 Michael Binger, CFA®
President of Gradient Investments, LLC
Mr. Binger is the President of Gradient Investments. He has been with Gradient Investments since 2012 and has more than 30 years of total investment management experience. Mr. Binger's prior roles include managing multi-billion dollar investment products for a large institutional asset manager. He graduated with a bachelor's degree from the University of Minnesota and is a CFA® charterholder. We believe that he brings a depth of market experience that is rare within the industry and has been a featured contributor with several media outlets including CNBC, Fox Business, Barron's, and The Wall Street Journal.
Mariann Montagne, CFA®
Senior Investment Analyst of Gradient Investments, LLC
Mariann Montagne, CFA® serves as a Senior Investment Analyst for Gradient Investments, LLC. She has 20 plus years of experience working with both institutional and high net worth clients, and has amassed a strong breadth of investment experience during her tenure. This includes company and industry sector analysis, risk monitoring and portfolio management in both the equity and fixed income markets. She is highly attuned to economic and market conditions, and has extensive experience selecting individual stocks, ETFs and mutual funds.
Prior to joining Gradient Investments, she was the Senior Investment Analyst and co-Portfolio Manager for a Minneapolis-based Registered Investment Advisor with over $500 million in assets under management. Montagne was involved in security selection, portfolio management, client presentations and setting strategic direction for the investment department. Her coverage included individual securities, ETF's and mutual funds in the equity, fixed income and alternative asset classes. Prior to that, she was a Senior Investment Analyst at Thrivent Asset Management examining industry sectors and selecting individual equities. Montagne also spent several years at Munder Capital Management as the assistant director of research along with covering growth and value equities.
Montagne served for seven years on the Global Board of the Consumer Analyst Group of New York (CAGNY), including posts as president and conference chair.
She is a Chartered Financial Analyst and a member of both the CFA Society of Minnesota and the CFA Institute. Montagne is an alumnus of the University of Detroit where she graduated cum laude with a Finance major and an English minor.
Montagne's media highlights include quotes in Barron's, The Wall Street Journal, Fortune, NPR, Washington Post, and the Chicago Tribune. She has also appeared on Bloomberg TV and Fox Business News.
---
This endorsement of Gradient Investments, LLC is provided by an investment advisor who refers clients to Gradient Investments, LLC. A conflict of interest exists because this investment advisor receives a portion of the annual management fee charged by Gradient Investments, LLC, based on the assets under management of this investment advisor's clients. This endorsement could assist in the investment advisor increasing the assets placed with Gradient Investments, LLC, and therefore their compensation. These investment advisors are not affiliated with or supervised by Gradient Investments, LLC.